Razer hasn't made a smartphone in a while, but it just released the Razer Edge, an Android-powered gaming handheld. The device looks very similar to a smartphone, as you can see in our teardown video. PBK ReviewThere are a few things that set it apart, such as the lack of a camera on the back, but since this is meant for landscape use, it has a camera on the long side of the display on the front.
First out is a card slot designed to hold a nanoSIM and a microSD. This particular device is a Wi-Fi only model, so it does not have 5G (actually all cell) connectivity. If you want online play and game streaming on the go, Verizon started selling his mmWave-enabled version of the Edge last week. Later in the video we see where the mmWave antenna was supposed to be placed. This model has Wi-Fi 6E connectivity only.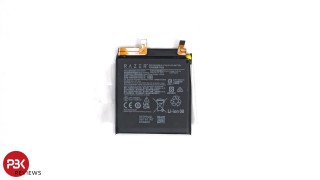 Stacking Snapdragon G3x Gen 1, RAM, and storage • 5,000mAh battery
The Edge has passive cooling with graphite film on the plastic back panel. However, it also has active cooling with mesh-covered vents and small fans hidden inside. Heat is drawn out of the chipset through layers of pads, thermal paste, and copper tape. On the other side of the board is a vapor chamber that draws heat away from the display.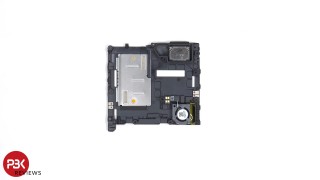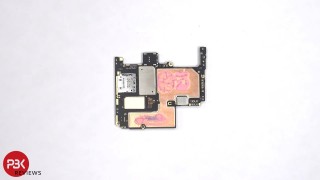 Razer Edge Active Cooling Fan Copper Tape, Thermal Paste and Thermal Pad on Chipset
The base Razer Edge comes with 6GB of LPDDR5 RAM and 128GB of UFS 3.1 storage, both stacked on top of the G3x Gen 1 chipset. The price on Razer.com is $400. Verizon's 5G model bumps the RAM to 8GB and adds sub-6 GHz and mmWave connectivity. Starting at $10/month.
PBK Review The Razer Edge had a repairability score of 6.5/10. The main complaint is the limited availability of replacement parts.
sauce