Google's booth at CES officially opened today, showcasing some of the progress made to make the Android ecosystem more useful across devices. Apps and features that have pushed this forward include a media player, seamless switching between Android and ChromeOS, and the new Android Auto.
Uninterrupted listening across devices
At CES, Google shows how its technology helps devices work With Android 13, Google added a new media player to the lock screen and notification area of ​​Android phones. allows you to quickly select a Bluetooth- or Chromecast-enabled device to play content. This year, Google will work closely with Spotify to allow users to easily switch between any of his Spotify Connect devices and Android media players.
Google also makes it possible for you to carry audio content with you as you go about your day. This is accomplished via device notifications. This lets you tap to start listening to podcasts in your car, continue on your phone and headphones, and end on your TV at home. As you move around, your phone or other device will send you media notifications and ask if you'd like to move the audio to nearby devices.
Google is working with Spotify to use these notifications to help users enjoy what they're streaming on the best device they own. This notification feature is also available in YouTube Music.
Android and ChromeOS
Android and Chrome OS are designed to be adaptable, open, and compatible with each other, and are built to work together. This trend continues with his three-layer technology stack for Android, which understands proximity to another device and usage context, bringing new levels of convenience and ease of use.
To bridge these devices, Google has integrated tools like Fast Pair, Nearby Share, Phone Hub and Chromecast to make switching between devices faster and less annoying. Google has also extended Android's rich customization and AI heritage with a variety of personalized features, such as seamless audio switching to cross-device copy and paste.
These and other features are found in modern Chromebooks such as the ASUS Chromebook Vibe CX34 Flip and HP Dragonfly Pro Chromebooks announced at CES.
New Android Auto
Google has worked hard to perfect the latest features Android Auto chose CES as the perfect place to first showcase it. This includes a new Android Auto experience that begins rolling out to all users starting today. The experience was first previewed at Google I/O, with a focus on design updates and feature improvements.
The new design prioritizes navigation, communication and music/podcasts. Maps are now closer to the driver's seat, allowing you to see your route. A redesigned media card includes Material You's best album graphics and a fast launcher for recently used apps. Android Auto is compatible with all major car manufacturers, so split screen placement looks great in widescreen, portrait, and other screen widths.
The new design also makes it easier to perform tasks with the help of Google Assistant. Assistant now offers missed call reminders, easy arrival time sharing, and instant access to music/podcasts. Shortcuts speed up replying messages and calling favorites. Later, Google will also add a seekable progress indicator for music and podcasts so you can skip them. WhatsApp is now also available with Android audio from Pixel and Samsung phones.
Finally, car digital key sharing will soon expand to work not only on Samsung phones, but also on Pixels and iPhones. Xiaomi users will also be able to use and replace digital auto keys later this year. Digital keys for cars already supported by BMW will be expanded to more automakers.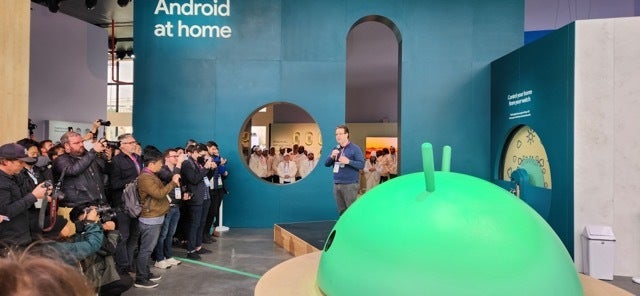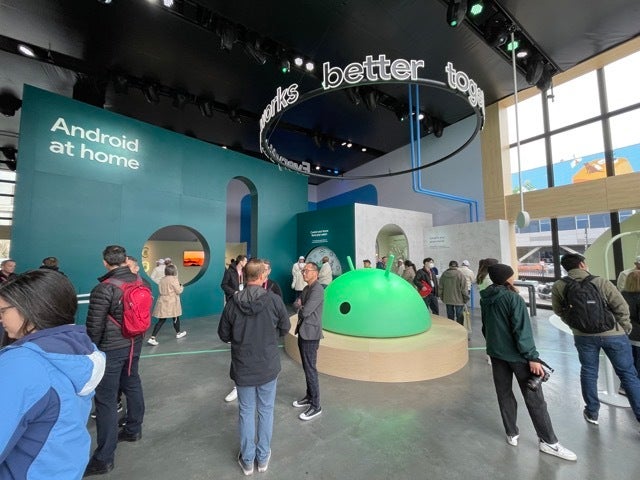 All of these new features will be on display at Google's booth in Central Plaza-1 at CES this week. If you happen to be at CES, stop by and check it out. Otherwise, keep an eye on this site for all the latest from the CES floor.