Altoona (WQOW) – Full speed ahead as local schoolchildren celebrate Catholic School Week with interactive fun.
St. Mary's Elementary School turned its parish hall into a traveling museum focused on STEAM education on Tuesday.
"STEAM stands for science, technology, engineering, arts and mathematics and helps students get hands-on understanding of these areas," said Principal Carisa Smiskey.
Students were able to explore 12 interactive exhibits related to STEAM, from robotics to gravity to 3D printing.
"All STEAM content areas are really where our world is headed," Smiskey says. "Early experience is important to get people interested, to get them interested in math and technology, and to help them become innovators moving forward."
The children also seemed very interested in learning about engineering.
"When she was talking about the arch over there, I learned that the middle top of the arch is the strongest part," said 5th grader Ellie Crow.
Fifth grader Oliver Frank says, "I didn't know that many parts could withstand an arch.
They loved knocking it down as much as they loved building the arch.
I also enjoyed seeing how electricity works in plasma spheres and piecing together notes in Music Maker.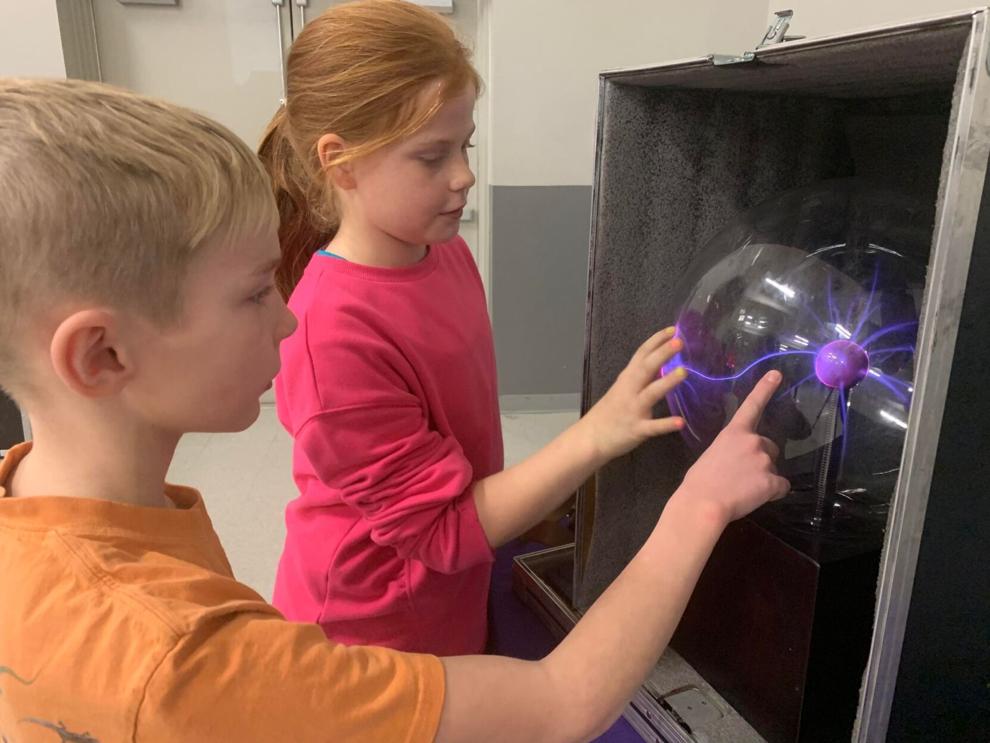 "Science is my favorite subject, so I loved it," Ellie said.
"Do you want to do adult work on STEAM one day?" asked reporter Katrina Lim. Oliver replied "yes".
Also, as part of Catholic School Week, La Crosse Parish is accepting submissions of Teacher Appreciation from parents, students and community members. Click or tap this link if you would like to say thank you.
Have an idea for a story?let us know here